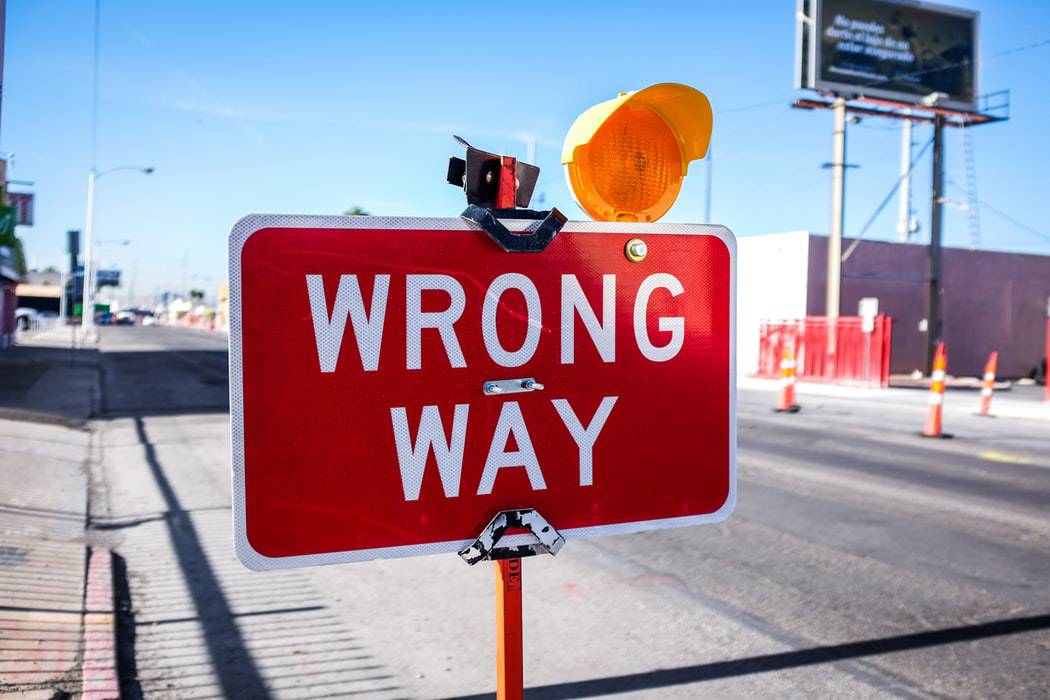 6 common mistakes to avoid when submitting your Student Visa Application
Urban Student has an excellent student visa track record and experience processing student visa applications from all over the world. We have developed a list of common pitfalls to avoid when applying for your student visa in Australia – from OSHC to GTE, here are 6 important factors to consider when preparing your student visa application.
1. THE GENUINE TEMPORARY ENTRANT (GTE) DOCUMENT DOES NOT READ SO TEMPORARY
The key word here
is 'temporary'.
The purpose of the Genuine Temporary Entrant (GTE) for the Australian student visa is to demonstrate that the student meets the Australian Department of Home Affairs' Genuine Temporary Entrant (GTE) requirements.
Basically, Home Affairs in Australia wants to ensure that you are coming to Australia, from the outset, to study at our world-class facilities to gain world-class skills, to benefit your home country… 'on your return to it'.
Some students may want to come to Australia to stay. We get it, we understand that. Furthermore, we know it, you know it, the Government knows it. Whilst such endeavours may seem genuine and honest, and worth documenting, they are not 'temporary'.
Even students applying to extend their current student visa are required to demonstrate that they continue they meet the GTE requirements. The way you write this letter, and the documents you provide as evidence, will have a significant impact on whether your student visa is granted (or not).
REMEMBER: the keyword is temporary. The main purpose needs to be education.
If Home Affairs 'thinks' you are coming to Australia with the intention to study AND stay, your journey will be over before it begins. Trust us. We've seen it, and the decision of Home Affairs is final and very rarely, successfully appealed. It's like when a child gets a hard 'NO' from a parent; the conversation over, the end.
Also, worth noting, Home Affairs decisions are final and rarely need any explanation.
So, let's just focus on studying bit; which is the main and immediate reason why you want to come to or remain within Australia, temporarily. Use the GTE statement to show how important it is for you, your career aspirations, and your future employment prospects 'back home' from gaining your qualification/s in Australia.
Here are 7 of the best reasons why internationals want to study in Australia.
We suggest mentioning at least, 2 of them.
Diversity of Education
Course uniqueness
High Quality of Education
Ability to work and study
Employment opportunities, post studying, through internationally known qualifications
Great living standards
3rd most popular destination for international education… in the world!
Another thing to consider here is that your GTE must be written by you (not your agent or a family member), and should match your current English ability.
2. FAILURE TO MEET THE ENGLISH REQUIREMENTS FOR THE COURSE
Understandably, you'll need a comprehensive level of English to study in an English-speaking country to gain the most from your education aspirations. #makessense
If you don't come from an English-speaking country, you'll most likely be asked to sit an online examination. Said examination will most likely be an IELTS – International English Language Testing System (or equivalent), and is designed so you have the tools to obtain desired knowledge, as opposed to filtering out nongenuine international students.
Believe me, there is a method to what may seem to be madness, when it comes to IELTS scores (or other Literacy and numeracy tests).

Note: Make sure you check both the English requirements on the Department of Home Affairs and your Education providers website to find out which English language level is required for your course.
Let's say, once you've completed said English proficiency test, your test result is less than what's required. We say, no worries!
We'll get you on a study plan including English upskilling as a first. It's an extra expense, granted, however, it's a necessary step in your education journey. Furthermore, there are all kinds of English courses available from everyday Australian life English, industry-specific English, Cambridge courses to intensive English courses. This can be a fun part of your education journey too. A great place to meet like individuals and learn together!
3. YOU HAVE THE WILL BUT NOT THE WALLET
The Department of Immigration and Border Protection (DIBP) says: you'll need to show you have access to 12 months' worth of living expenses or, there's a super high chance your visa will be refused. It's harsh. It's confronting. It's a lot of cash, but that's their rules and hence, how it is.
The Department of Immigration and Border Protection (DIBP) wants anyone applying for a student visa to prove, which means you may be required to provide evidence that you are able to support your studies and living costs, for their first 12 months in Australia, without running into financial trouble.
So currently, students must show savings of ~$21,041 AUD, but this is always subject to changes (typically in an upward direction) and typically, without warning.
To be on the safe side, we're always in check of changes so you're already in good hands
You can show proof you have enough money to cover the costs and expenses of your travel and your stay in Australia by:
deposits of money from a financial institution
government loans or loans from a financial institution
scholarships or similar financial support
provide evidence your parents or your partner had a personal annual income of at least $62,222 AUD in the 12 months immediately before you apply
If someone else is providing you funds, give us: evidence of your relationship with them, their identity documents, evidence of any financial support they have given you or another student visa holder in the past
If you don't have the funds now, don't worry! We're committed to getting you into a theoretical BMW, without the tears : )
We can assist you with a financial plan and provide you with a budget builder to give you a more robust understanding of the cost of living in each Australian major city. Where there's a will there's a way and your 'way' also makes for an authentic addition to your GTE! #everyjourneymatters
4. HEALTH ISSUES AND/OR NOT HAVING ADEQUATE HEALTH INSURANCE
Your health is your wealth and the Department of Home Affairs wants to ensure you arrive fit, ready for study and if not, you can afford to get medical help (On Shore Health Cover – OSHC) to ensure your wellness returns.
Some student/home countries require applicants to take medical exams, some don't. Sometimes it's random.
We'll guide you through this process should you be requested to take medical exams. Please also note that the exams are to be carried out, in your home country, by Australian government-approved medical facilities. You may find the global list of these facilities here.
Again – it is important that you are open and transparent with the information provided in your student visa application. If the information in your health check (if requested) does not match your circumstances, this may be grounds to further scrutinise the rest of your student application.
Note – student visa applicants must have an Overseas Student Health Cover (OSHC). This will provide medical and hospital insurance in Australia and must be paid, upfront and in full, to cover the entire duration of your applied for, student visa.
So, who's responsible for your health cover? Well your OSHC can be arranged by either urbanstudent.com or yourself. We're more than happy to arrange this for you.
5. INCORRECT, OMITTED INFORMATION AND/OR INCOMPLETE DOCUMENTS
Omitting information, falsifying documents, and/or misspelling the course applied for; are all reasons why the Department of Home Affairs can and does reject a visa application.
Some of the key 'omitted' information includes, not disclosing your:
Past overseas travels
Current relationship status
Visa rejections in the past
Past military service
Overstaying
Family members residing in Australia
English language test results are older than two years prior to this lodgement.
We get it. Sometimes we may think if we don't say, it'll be OK.
Here's the truth of things; when it comes to Home Affairs, what you omit, they'll likely find. They are like detectives on steroids. The outcome is not great for you, the institution provider, or us. It's like using concrete as a parachute; not the best plan of attack.
It is also important to correctly spell the course you intend to study as well as all others that are part of your study plan. From the perspective of Home Affairs, it may be suggested that if you don't know what you're studying, you can't be that serious about it. #fail.
Take the time to go over your application with a fine-tooth comb, do it twice, and correct any mistakes and/or complete all missing information.
6. NOT USING THE SERVICES OF AN EDUCATION AGENT
We've seen many aspiring students, from English-speaking countries, attempt to navigate the student visa application process for Australia, on their own. We are yet to come across one of those who gained visa approval. #legit
The same aspiring students have returned to us, post their refusals, asking for our guidance. Some we can help, some we cannot. Some of the errors made cannot be rectified.
Education Agents are not only your compass, experts, and experienced project managers, they are also your 'team'. We take that one step further at Urban Student, we consider the client part of our 'tribe'. Best of all, at Urban Student, our consultation services are free.
Here's a bit more about what we do for our clients, question and answer style 🙂
What does an education agent do?
Education Agents provide up-to-date advice for the international student, act honestly, in good faith, and in the best interests of the student, and understand the Australian International Education system, including the Australian International Education and Training Code of Ethics.
How do education agents get paid?
The client doesn't pay a service fee to Urban Student for the consultation or compilation of documents service we provide. We are paid by the institution, selected by the client, once the client begins their related studies.
Can you save money by not using an Education agent?
As the student doesn't pay the agency, there is literally no saving for them. None. In fact, it may end up costing the student more including, worst of all, their visa approval and right to study in Australia. Financially, some examples of lost money may include: bank fees, amending OSHC dates, changing visa dates, changing start dates, loss of airfare tickets, enrolling in a course where the prerequisites are not met, loss of funds from institution closures (a real and present situation) not having sound protection for your data or privacy and no financial recompense, for when things go wrong because you don't have the Education Services for Oversea Student (ESOS) framework, and all institutions therein.
Having no tribe can really kill the vibe – and – your chances of studying in Australia. We at Urban Student LOVE what we do and want to give you a seamless experience from end-to-end.
As the George Bernard Shaw saying goes, 'Life isn't about finding yourself. Life is about creating yourself'.
Let us create your pathway to an education in Australia so you can cut loose, with excitement, in planning your journey to it!
CONCLUSION
Aspiring international students are refused student visas to Australia, every day. Many times. From all over the world. We just want to ensure you're not one of them.
Be honest, be thorough, be excited, and most of all, be inspired. We're here to help and assist you to navigate through the application minefield. Remember, we as agents are only as good as the information you provide us. Always, tell us more than less, and always know we have your back.
Your journey matters to us. Let's work together to make sure it happens, without a hitch : )